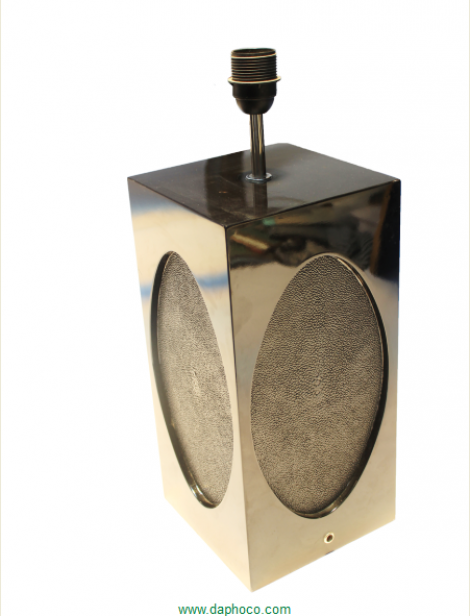 Faux shagreen lamp base.
Faux shagreen lamp base. Combined with lacquerwares and faux shagreen.
Code:
FS067- Charcola 008 color
Faux shagreen and lacquerwares table lamp base

Elegant and chic, this faux shagreen table lamp can be as a table lamp, desk lamp or bedside lamp. Beautifully made from faux shagreen in charcoal color, it comes with a light cream silk drum shade or not.

PLACE AN ORDER:

Daphoco is a manufacturer and has exported to wholesalers over the world with FOB Price; MOQ is normally 20 to 50 pcs/sets.

Daphoco accepts to make samples with FOB Price x 2 times.