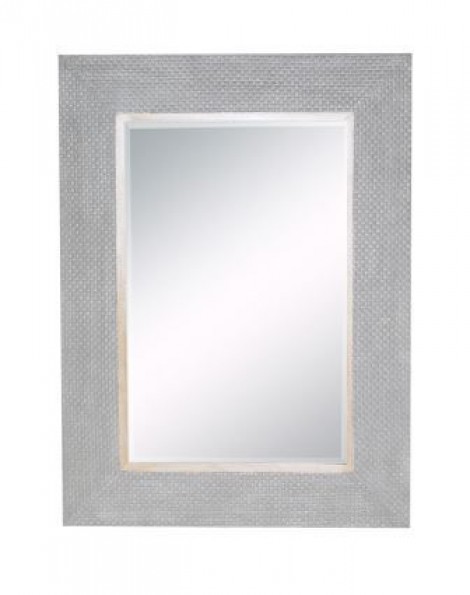 Daphoco Faux Rattan wall mirror
Part of our fantastic Daphoco exotic texture finishing products, these mirrors are made using an exotic texture that imitates faux rattan, a Vietnamese traditional handicraft.
Daphoco Faux Rattan wall mirror

Reflect your impeccable taste with this contemporary-style mirror, which features a Vietnamese traditional materials frame and high-quality interior beveled mirror and black PU lacquer at the back.

Hand-made. The faux rattan design exudes the style's timeless attitude and penchant for all things exotic.

The generously sized mirror is well-equipped to make a statement whilst remaining sophisticated.

Perfect for a bedroom or dressing room or place above a coordinating console to highlight the beauty of its vietnamese traditional texture or over a stunning marble fireplace for an elegant focal point.

Made in Vietnam by Daphoco International Joint Stock Company.

OVERALL PRODUCT DIMENSIONS

Metres:

0.790 x 0.590 x 0.051

Inch:

31.10 x 23.23 x 2.01

How to take Care:

Dust with a soft, clean, lint-free cotton cloth.

Blot spills immediately and wipe with a clean, damp cloth.

Avoid any harsh abrasives or chemicals.

Other rattan colors are also available: Taupe, Charcoal, Turquoise, Seal, Ivory, Light Grey, Jade green, White, Gold leaves, and silver leaves.

To see more color, please browse in:

http://www.fauxshagreenfurniture.net/en/color-swatches/

Shown as in Faux rattan mirror in FR451 color.

Materials

Faux Rattan + MDF + Beveled mirror + Sycamore Veneer

PLACE AN ORDER:

Daphoco is a manufacturer and has exported to wholesalers over the world with FOB Price; MOQ is normally 20 to 50 pcs/sets.

Daphoco accepts to make samples with FOB Price x 2 times.